Hello Crocheters!

We all have a busy schedule now that the holidays are quickly approaching. It's time to crochet quickly to get all of those WIPs finished! Check out these quick baby blankets and amazing giveaways!
Little Prince Blankets


Pretty Princess Patterns

Are you over 55...or do you have a loved one who is? Then you'd better take a close look at this from our sponsor! It's All Free For Seniors!

Every year Uncle Sam gives away hundreds of millions of dollars in cash, goods, and services to people just like you. All this free stuff however, is perhaps one of America's best kept secrets. Now, an amazing new book entitled "Free for Seniors" reveals thousands of sources of these fabulous freebies that are yours for the asking. Read more details from our sponsor here...

Happy Crocheting,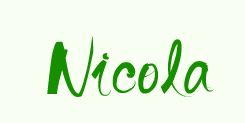 Editor of Laying It All Out

P.S. 12 Days of Christmas Giveaway Series!
On the fourth day of our 12 Days of Christmas Giveaway, my true love gave to me a Nautical Ocean Breeze Throw from Roseanna Beck. See today's giveaway and enter to win a sleigh of prizes!



P.P.S. Come find over 50,000 craft supplies in stock at discount prices. Craft, crochet, knitting, scrapbooking, quilting, needlework, rubberstamping, sewing supplies, art supplies, and more. Enjoy one-stop online shopping at CutRateCrafts.com.